Last week my friend Sarah and I released our 4th Ebook!!!
About a year ago we released the first edition of our Healthy Eats eBooks then in December our Holiday Edition, in spring our Pumped Up Edition filled with tons of protein packed recipes and workouts, and now, an eBook dedicated to only recipes with FIVE INGREDIENTS or less!!!
I am a lover of creating healthy recipes and cooking, but many of my friends are not. I often hear from my friends that as much as they want to make my recipes, "they are way too complicated" or they "would never have all those special baking ingredients".
Well, this inspired Sarah and I decided to resolve this problem by creating this 4th eBook, 5 Ingredients or Less!
FORTY HEALTHY RECIPES for only $10?! You can't go wrong with that!
You can even purchase a package deal of  TWO eBooks for only 16.99! Or all four for only $32! Now that is A TON of recipes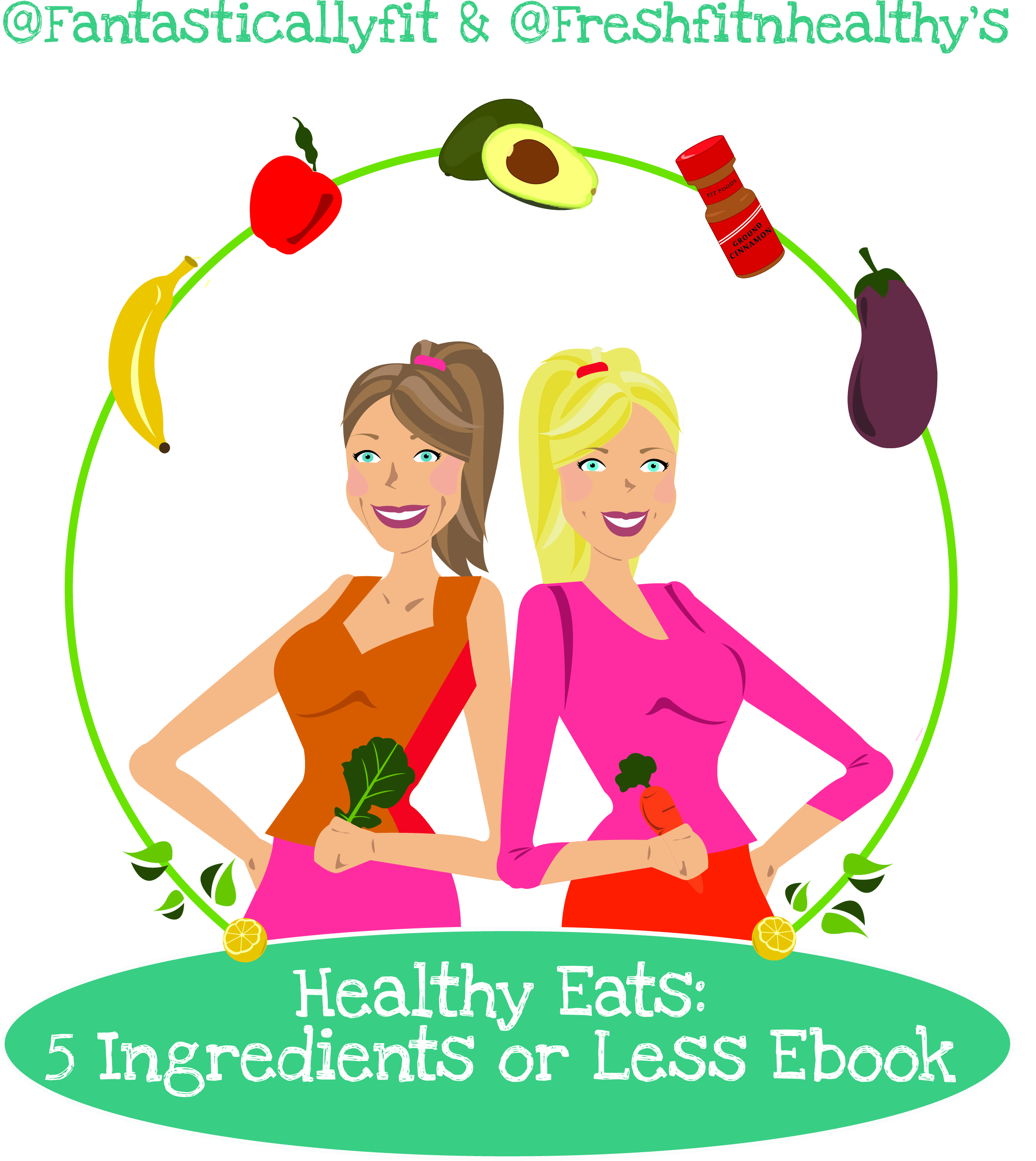 This newest ebook is packed with delicious breakfast recipes like these: Breakfast Pizza, Cacao Cheesecake Parfait, Sugar Cookie Oatmeal and Strawberry Kiwi Smoothie (hello breakfast amazingness!)
As well as awesome snacks like these: Peanut Crackers, Caramel Dipped Apples and Cherry Almond Bites!
To savory dinners like these: Twice Baked Mexican Sweet Potatoes, Spicy Orange Salmon, Cripsy Spicy Balsamic Tofu and Peanut Lime Chicken!
And of course we couldn't forget the most important meal of the day DESSERTS! Like these: No Bake Cookie Dough Balls, Coconutty Pineapple Popsicles, Caramel Brownie Shake, Caramelized Banana Ice Cream and much more!
This book also has lunch, side and appetizer recipes! And has you covered for any and every type of meal you can imagine! But, you'll have to buy it to see all 40 recipes 

 For only $10! Go here to purchase any of our ebooks!